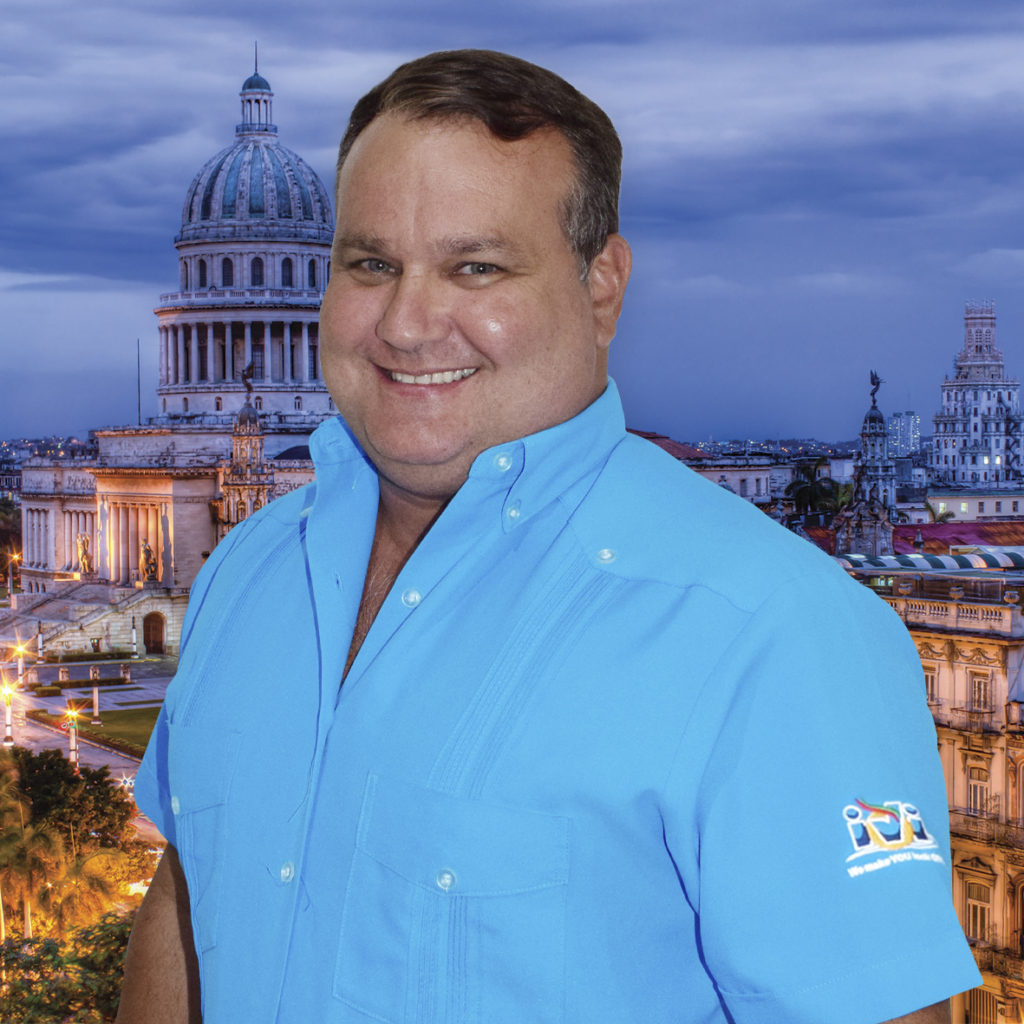 Hello, I'm Alejandro DEBASA
Regional Managing Director
Alejandro Debasa was born in Havana, Cuba on October 23, 1970. He spent 5 years studying his elementary school in London, England. He later returned to his homeland where he finished his higher education in electronic engineering. Since his father was an important official of the board of tourism in Cuba, he was always in contact with the tourism industry. This early exposure to tourism eventually caused him to follow in the footsteps of his father, thus recognizing his true passion and vocation: The hospitality industry. His secular education also comprises degrees in hospitality, marketing, and tourism.
For 10 years he worked for Cubanacán, a major travel agency in Cuba. His work experience has also included working for foreign tourism companies. Currently he serves as Regional Managing Director of IVI DMC Cuba, a position from which he is able to promote the ever growing tourism on the island, an industry that provides significant resources to the Cuban economy.
Alejandro considers himself a responsible and communicative person. He is focused on his goals, is proactive and confident, geared to perfection, promotes teamwork, and is community-oriented. He enjoys sharing every success in life along with his family and seizes every opportunity to spend time with them. He also loves spending time with his friends and of course, with his inseparable dog. He loves his country and is proud to be Cuban.
Personal Favorites
---
Local Attraction: Old Havana is one of the places that I enjoy the most. It was considered as a World Heritage Site by UNESCO in 1982. In it I find reflected my culture's past and my present. I love Old Havana's incredible contrasts; its sublime architecture is a fusion of the old with the modern.
Recreational Activity: I do not consider myself to be an athlete, rather, I love playing board games, such as chess.
Restaurant: I love Cuban food, such as black beans, lechón (roast suckling pig) accompanied by delicious tostones (twice-fried green plantains), a mojito, and to cap it all off, a good cigar.
Local Event: Baseball, the national sport of my country. I enjoy watching the games on TV along with my son.